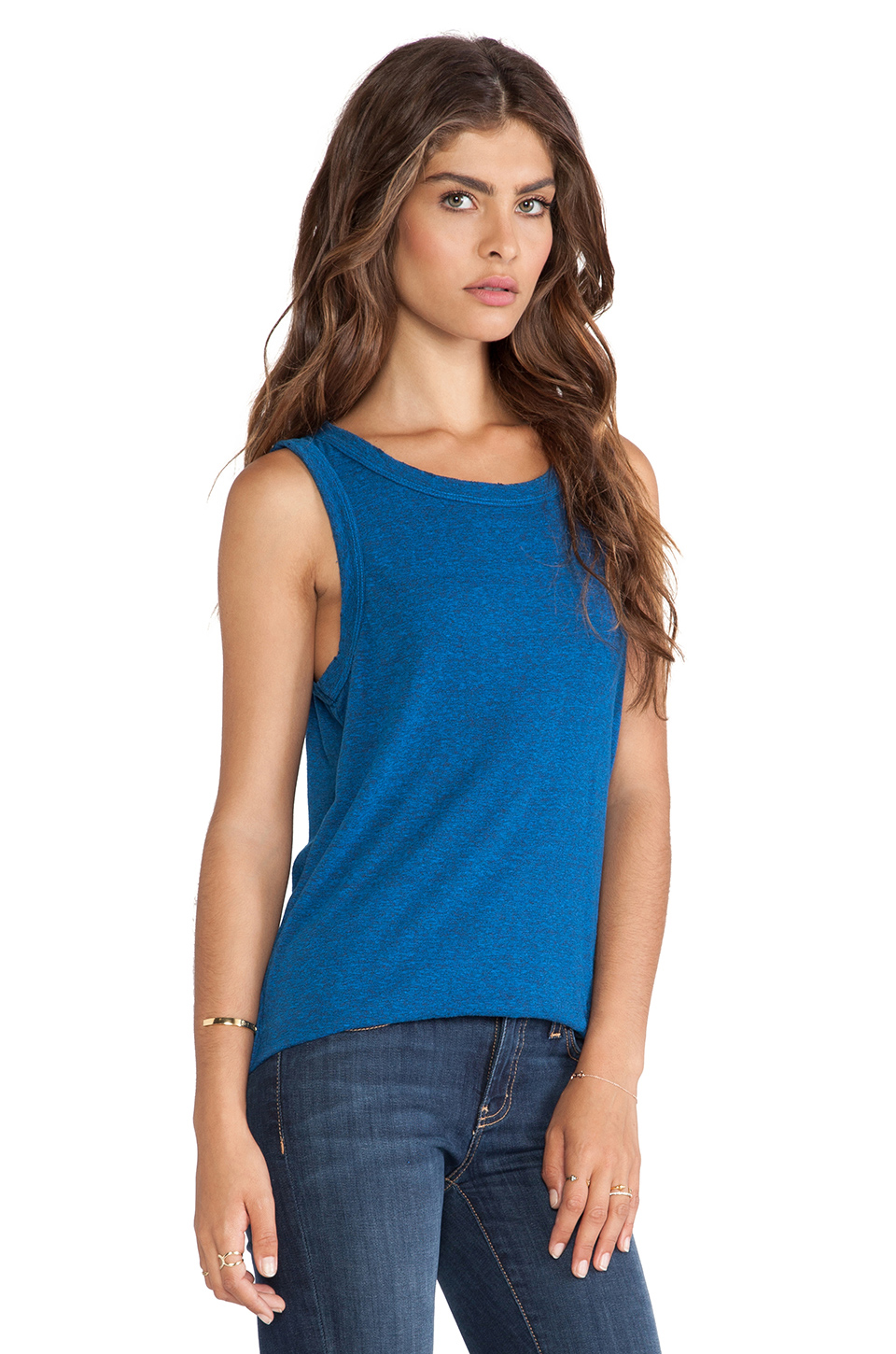 Muscle tees are quite enjoyable these days on the fashion radar by getting a nod from both laymen and fashion police. We love crop tops and spring blazers but sometimes we get a thought to skip this look and opt for something casual and comfortable at the same time trendy and fun. To such a question, the answer could be muscle tees.
If you are unaware of this trend yet, they came forward due to the body builders and gym fanatics. This loose shirt flatters the muscles of a man but soon girls also added this to their wardrobe playing with the looks and make themselves look so fashionable. It's baggy and oozes out. Check the ways to wear it and flaunt this trend.
Go basic:
Get blue basic denims with a loose shirt and you just can't go wrong with it. When you are in rush and not in a mood to dress up, then this is the ideal attire you would like to prefer. The well fitting denims suit well this loose muscle tees. Add statement accessories and a pair of stilettosand break the too casual look.
Experiment:
You might be thinking that muscle tees can be limited on where, what and when to wear but to your surprise, you can experiment and create different looks with it. With a muscle tee or a crop topped muscle tee, pair a long skirt and wear a pair of sneakers.
Accessorize:
You can also add funky jewelry or colorful shoes or heels, light blazer, a scarf, etc. giving your frame a better silhouette. Make your look a bit more stylish with a pencil skirt or a maxi skirt. You can do many more such things with these muscle tees.
DIY:
Muscle tees are much fun and hassle free to make at home very easily. Simply take a shirt and remove the sleeves for a chic rock star look. If you love making statements, then add your own quotes or graphics to your shirt.

What Not To Do?


Be careful of the lingerie.
If a bit peeps out from the sides, it's alright but you need to be careful and make sure it doesn't end up looking tacky.


Never over-accessorize.
Just a trendy handbag and a statement neckpiece is enough. Don't spoil your look with cluttered accessories on.
A muscle tee can make your look a tad bit sloppy if you don't wear it the right way. To avoid this, wear a well fitting pair of denims or a nice skirt. Try to balance both the tee and the bottom.